On Wednesday, the 13th of November we will be hosting along with Workathlon, a Sales Workshop for the CapsuleT, the first travel and hospitality accelerator in Greece. Nine teams from the CapsuleT program will be visiting Welcome's offices to participate in this workshop and see a growing startup in action. Fanis Rigas will be the main speaker of the Sales Workshop.
Fanis has co-founded KARIERA S.A, the leading e-recruitment company in Greece. Fanis is now the VP of Talent Management Solutions in Europe, helping big companies address the challenges of attracting and hiring talents around the globe by leveraging technology, software, and data to align their recruitment strategies and efforts with the candidates' behavior and maximize ROI. While growing the SaaS business for CareerBuilder, Fanis continues to invest in/co-found online start-ups with a focus on online social media and mobile.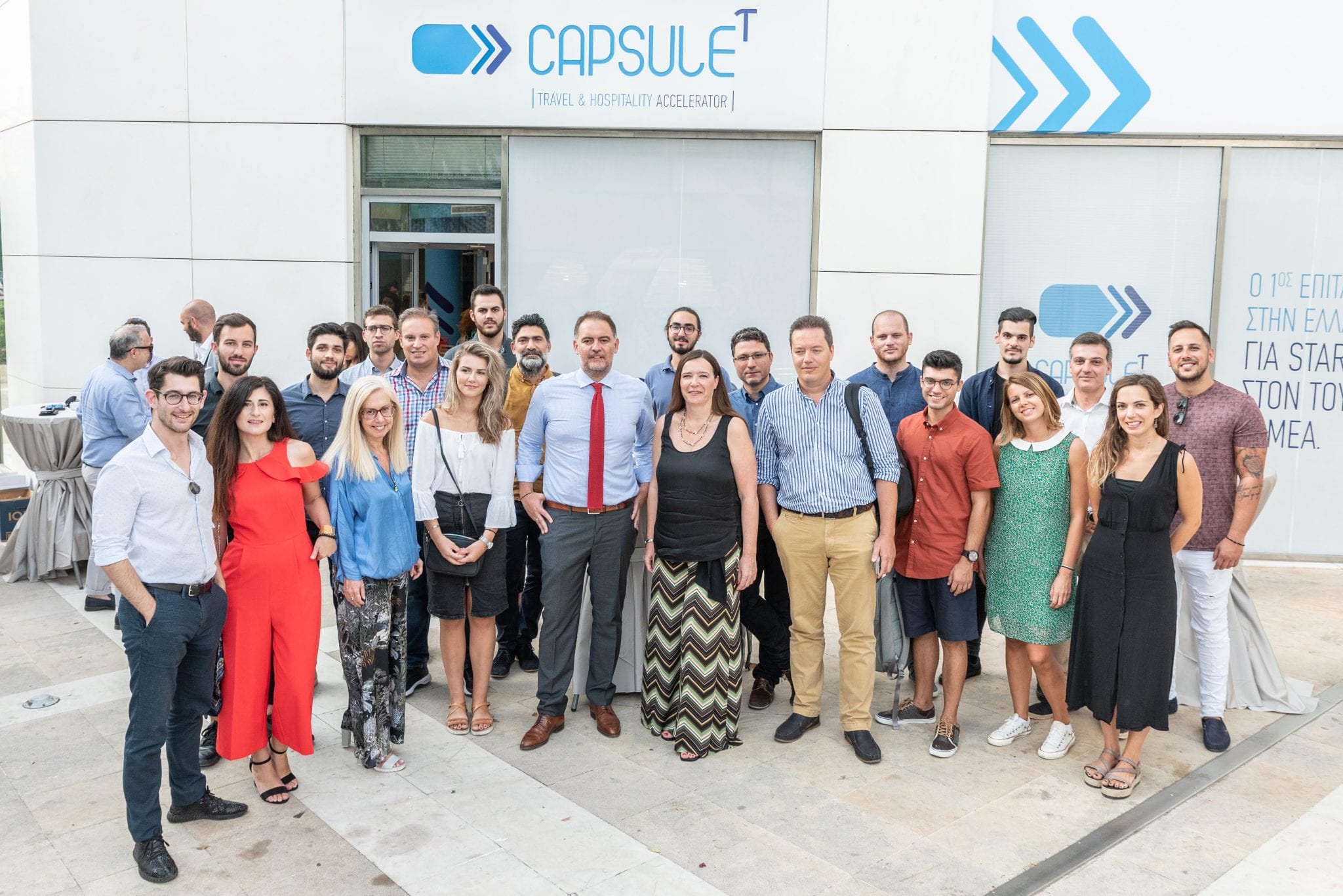 About Capsule T
CapsuleT is the first Travel & Hospitality Accelerator for startups in Greece, an initiative by the Hellenic Chamber of Hotels. CapsuleT connects the travel and hospitality industry leaders with young innovators. The accelerator aims to become the core vehicle for the development and growth of new, innovative entrepreneurial ideas, collaborations, and business opportunities, that will help the Greek startup ecosystem evolve, with a positive impact on Greek tourism and the country, in general. 
Katerina Saridaki, Director at CapsuleT Travel & Hospitality Accelerator said:
"Information, education, visibility and networking opportunities between the market and the startup ecosystem are part of our mission at CapsuleT. We believe that having received all the above, talented teams with innovative ideas can flourish in the Greek travel and hospitality industry. Therefore, events with the collaboration of successful startups such as Welcome Pickups and Workathlon can make a great difference! We would like to thank both companies for embracing our initiative and hosting CapsuleT's 1st cycle startups". 
The vision and the strategic pillars of the Travel and Hospitality Accelerator, CapsuleT, were presented by the Director of the accelerator, Mrs. Katerina Saridaki, during the launch event, on the 22nd of April, 2019. 
Reinforce

and

support

innovative ideas and ventures in the tourism sector

Boost

the development and

growth

of startups through a robust program

Support

networking initiatives

between startups and the marketplace
Alex Trimis, Co-Founder, and CEO at Welcome said:
"We believe that Greece can be a perfect hub for startups starting in the Travel/Hospitality space. We have an amazing sandbox of more than 20m travelers per year with whom founders can experiment and nail their product-market fit and distribution strategy. We hope that all the CapsuleT teams will thrive in the years to come and workshops like that will be helpful for them".
About Welcome
Founded in 2015 in Athens, Greece, Welcome Pickups goes above and beyond the commoditized transfer service. It was the first company to deliver a complete, in-destination travel experience. From the moment a traveler arrives at a new destination, until their return journey home, Welcome Pickups accommodates all their travel needs (transfers, travel products, activities, information) in the easiest, friendliest and most personalized way possible.  As a highly customer-rated travel brand, Welcome Pickups has become the new standard for in-destination travel services with excellent reviews in reviews.io and Tripadvisor.
Until now Welcome has serviced over 1 million travelers in 49 destinations. Welcome Pickups has grown strongly and now employs a team of 105 people, mainly in Athens and Barcelona. Consistent with its mission to redefine the in-destination travel experience, Welcome is set to operate in 60 destinations by the end of 2019.
Do you require more information on this news release?
Welcome Pickups are happy to provide interviews and comments. For more information regarding this article, please contact our Media Relations department by emailing press@welcomepickups.com  or by using the form on our Contact us page.

Welcome Pickups is a leading ground transportation solution, offering travellers the best end-to-end in-destination experience. Beyond our transfer services and sightseeing rides, the technology we provide and the data we collect enables our trusted drivers, accommodation providers and partners to seamlessly enhance and personalise a travellers entire stay.