Global transportation company Welcome Pickups has appointed Oleksandra (Alex) Melnyk as its new Head of Driver Operations. As part of the management team, Melnyk will help shape Welcome's strategy and refine processes to accelerate growth and streamline operations across more than 90 destinations worldwide while supporting the company in its future goals. 
The company has some bullish goals for the next couple of years, and a big part of this new role is to safely lead the Welcome brand along this path. "I'm excited to join a super strong team at Welcome Pickups, especially at a moment when tourism is booming again," Melnyk said and added that, "the company has developed solid operational foundations and now its scaling Operations need to be enhanced for Welcome's ambitious expansion plan." The Operations exec brings with her an arsenal of knowledge and skills from her studies in Economics and Finance, a marketing internship at Google, and 6 years at Uber Operations in Kyiv where she helped launch and grow ride-sharing and food-delivery products in Central and Eastern Europe. After dedicating a year to setting up her own startup in the entertainment industry, Melnyk now joins Welcome's ranks.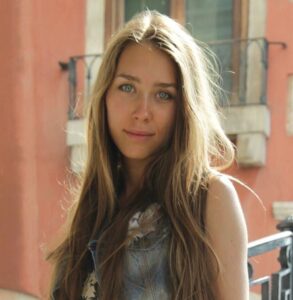 This is a new position on Welcome's management team that will oversee the strategic design and organizational development of the Driver Operations Department, including team and resource management on a central, regional, and local level. In her new role, Melnyk will also be responsible for developing operational budgets that promote profitability and ensure the company has the resources required to meet its objectives.
Reporting directly to the CEO, the Head of Driver Operations is set to have a significant impact on the company's mission by defining and executing strategic analysis to drive company operations, initiatives, and goals. CEO & Co-Founder Alex Trimis said, "Welcome's goal is to get to over 400 destinations by the end of 2024. We are thrilled to have Oleksandra join us and spearhead efforts to streamline operations and safeguard our service quality as we reach our goal."
About Welcome Pickups
Founded in 2015 in Athens, Greece, Welcome Pickups is a VC-backed travel tech startup that has turned simple airport pickups into value-driven travel experiences. As the company continues to grow and scale its operations to major destinations across the globe, Welcome is quickly becoming a global category leader for in-destination travel services.
One of the

highest-rated global transportation companies

with a

rating of 4.9 out of 5 stars

on TripAdvisor, Trustpilot, and other top review platforms.

98 destinations in 47 countries

with a

goal to reach 400 by 2024

EOY

26 new destinations

launched in 2022

Over 2,000 travel partners

, adding 50+ new ones to its portfolio every month

Over 1 Million happy travellers every year
Do you require more information on this news release?
Welcome Pickups are happy to provide interviews and comments. For more information regarding this article, please contact our Media Relations department by emailing press@welcomepickups.com  or by using the form on our Contact us page.

Welcome Pickups is a leading ground transportation solution, offering travellers the best end-to-end in-destination experience. Beyond our transfer services and sightseeing rides, the technology we provide and the data we collect enables our trusted drivers, accommodation providers and partners to seamlessly enhance and personalise a travellers entire stay.